Better reviews are a great source of information and knowledge that comes by sharing, adding and reading. It helps the readers to get a thorough understanding of the products and the services in the current market.
There are a number of opinions and a number of suggestions present in the online media. Creates misconception and leads the seekers to a different direction. So in order to gather the right data, process it and deliver the right information to the readers is the need of the century.
Please follow the below guidelines before submitting the reviews to be posted in the website, InPeaks.com
Select a Topic:
Be selective to review a product or a service that needs attention and that needs to be brought out with a fair opinion to the customers or to the manufacturers or to the distributors without partiality.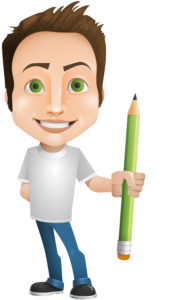 Gather Information:
Gather as much information as possible about the product or the service from the social media, internet media, newspapers, magazines, television channels, word of mouth, customer feedback, and public opinion. This will help to produce better and better reviews.
Analysis:
Take some time to note the important points of the gathered information and analyze critically to picture the best possible suggestion about the products or the services offered to the customers, to the users and to the general public.
Positive views/Negative views:
Highlight the positive views as well as the negative views of the analyzed information that will be constructively used for continuous improvement of the products or the services.
Use of Pictures/Photos:
Utilize the use of pictures and photos in the reviews where it is necessary and essential. This helps to give the readers the pleasure to easily understand about the topic and the title.
Maintain Quality:
Make sure that the content in the reviews adheres to the minimum standards of the review posts.  Try to include in the review topics with in detail ideas and opinions.
Verify/Validate:
Verify and validate the reviews to check if any incorrect information or wrong data is provided in the reviews during the process of evaluation.
Best Wishes!
Panchal Antonees
InPeaks